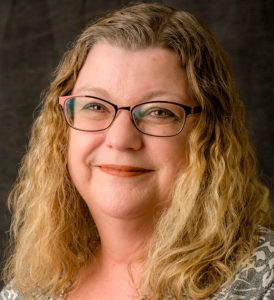 CITY CLERK'S OFFICE
LISA GILL, JEFFERSONVILLE CITY CLERK
Lisa is in her first term as Jeffersonville's City Clerk. She formally served 2 terms on City Council representing District 5 with serving three years as Council President. She has served on numerous boards during her eight years on City Council including Drainage, Planning and Zoning, Solid Waste, Carnegie Library, Board of Public Works, Clark County 9-1-1, and One Southern Indiana Economic Development Council. Lisa is currently seeking membership with the Indiana League of Municipal Clerks and Treasures (ILMCT).
(Jeffersonville became a Class 2 City in January 2012)
Located at:
City Hall
500 Quartermaster Court
Suite 156 (FIRST FLOOR)
Office Phone:
812-285-6427
Lisa's Direct Line:
812-285-6496
Hours:
8:30 a.m.-4:30 p.m., M-F
Traffic/Ordinance Violations Hours:
8:30 a.m.-4:00 p.m., Monday thru Thursday
8:30 a.m.-3:30 p.m., Fridays
Click Here to Access the Public Documents Database
View the City Council Social Media Pages
REQUEST FOR PUBLIC RECORDS
Click here for the Request for Public Records form.
PUBLIC RECORDS ARE THE CLERK'S TOP PRIORITY
Besides the Statutory Duties as City Clerk prescribed in IC 36-4-10 (below), as your City Clerk I also do the following responsibilities not my staff:
---
Prepare the Agenda and Packets for the Common Council
Check all Ordinances and Resolutions
Responsible for City's Traffic/Ordinance Violation Bureau
Attend Board of Public Works and Finance Committee Meetings and prepares minutes for approval
Submit claims in the Common Council Budget for Property and Casualty premiums and claims, Health Insurance premiums.
Submit claims for the Police and Fire Merit Commissions
Research ordinances, resolutions, minutes in historical books
Accept closed BIDS for Departments throughout the City for Purchasing of Equipment, Buildings and Sites, Paving etc.
Plan and direct the maintenance, filing, safekeeping and computerization of all municipal documents
Record/Video Council meetings, upload on Facebook and Youtube
Administer Oaths
Serve as Notary of the Public at no charge
Perform Marriages
Maintain the City Council and Clerk Web pages
Municipal Clerk is governed by Indiana Code.IC 36-4-10
IC 36-4-10-2
City Clerk or City Clerk-Treasurer; Election; Fiscal Officer; Term of Office; Immunity
IC 36-4-10-4 Clerk; duties
Sec. 4. The clerk shall do the following:
Serve as clerk of the city legislative body under IC 36-4-6-9 and maintain custody of its records.
Maintain all records required by law.
Keep the city seal.
As soon as a successor is elected and qualified, deliver to the successor all the records and property of the clerk's office.
Perform other duties prescribed by law.
Administer oaths when necessary in the discharge of the clerk's duties, without charging a fee.
Take depositions, without charging a fee.
Take acknowledgement of instruments that are required by statute to be acknowledged, without charging a fee.
Serve as clerk of the city court under IC 33-35-3-2, if the judge of the court does not serve as clerk of the court or appoint a clerk of the court under IC 33-35-3-1.
As added by Acts 1980, P.L.212, SEC.3. Amended by P.L.36-1986, SEC.3; P.L.189-1988, SEC.1; P.L.33-1998, SEC.9; P.L.98-2004, SEC.160